Have you ever done the time travel to the past?
Maybe you didn`t, but you can`t stop your mind going 20 years back.
If you think about 20 years back in your mind palace, you will find, no internet, no Smartphone, no emails, no video calls.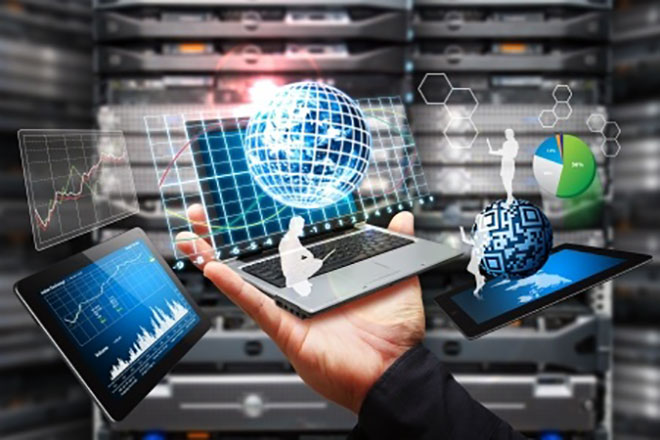 image credit: www.insideindiatrade.com
So you see things have changed quickly in last 20 years. No a days we are habitual of internet and Smartphone and can`t even think a day without it.
Do you know that?
Over 600 million sites are online

Over 6 billion products been sold on Amazon every year
Over 30 billion Facebook share and over 500 million tweets everyday
So you see there is a lot going on internet.
Today I am going to help you find out how internet has changed the way we live.
Gaming:
Internet has given the opportunity to every single person living in this world to play games online without caring about the age, race or location. You can play online games on your laptops, smartphones, netbooks etc.
You can even make money by playing games online in many sites, such as Mansion Casino. It is a really good idea? No matter if you are a game freak or just a time pass gamer, online gaming is for all.
Employment:
The biggest impact which we see of internet on our lives is the more jobs and new fields of employment. There was a time when it was necessary to sit in office to complete the work, but internet has changed it incompletely new way. Now you can work from anywhere, attend online presentations, meeting and brief your team.
Internet has made it possible for everyone to make money from home. Internet has also given birth to new jobs such as online marketing, website designer, web developer, hardware and software engineers, programmers etc.
Communication:
Do you remember the days when people were waiting for days or weeks to make trunk calls, or send mail letters which reach other place after days or weeks?
Communication has become easier as internet has given us the opportunity to talk over phones and even do video chats. Postal mails are replaced by emails.
Shopping:
There was a time when to buy everything you had to go to the shop. Internet has changed the shopping in really easy way. Now you go to a shopping website, choose the product you want and product will be delivered at your address. Cash on delivery service has given a huge boost to online shopping and now more and more people are enjoying this facility.
Banking Online:
No one likes to stand in long queues to deposit or withdraw their own money. Internet has given you eased to make and get payments online within few minutes. You need not to go anywhere just login to your internet baking account and make payments, check balance, transfer money and get detailed summery also.
Relationships:
Internet is for lovers also. With the spread of internet, count of love marriages has boosted. Now people meet on social networks, fall in love and get married. Internet has broken the boundaries of religion, caste, country and even continents.
Conclusion:
You see things have changed a lot in past few years. We are entering in a new era, where internet will be our friend from birth to death. There are numerous possibilities of upcoming changes which will make life better with the help of internet.
Recommended: List of Most Reliable Websites to Make Money